Imagine the Car of Your Dreams…
Just off the showroom floor, with a smooth, glossy paint job, the smell of fresh leather, shiny new wheels, less than 100 miles on the odometer and it's all yours!  You immediately start making moves to protect your baby and keep it original.  You install paint protection film to shield to shield against flying rocks and debris, to keep that shiny paint looking new.  You wax the car regularly and install window tint to safeguard against interior fading.  You WILL keep this baby cherry!
Then, Out of Nowhere…BAM!
A rock hits your windshield and puts a large crack right in your view.  Your investment isn't new anymore; not OEM either.   You know that windshield replacements can cost upwards of $1500 and although your insurance may be able to cover it, you're still going to have to come up with your deductible – which is most likely the majority of your costs.
Re-invented for today's motor enthusiast!
NewVision has been working in the professional motorsports industry for over 25 years and providing protection on the fastest tracks in the world!  Whether you are taking your car to the track on the weekends, or just want to protect your investment, you can now get the same technology and level of protection for your vehicle.
Armors against chips, dings and breakage from rocks and flying debris
Optically clear and will never yellow or peel
Individual layers can be removed as needed with no leftover residue
Fits on your existing windshield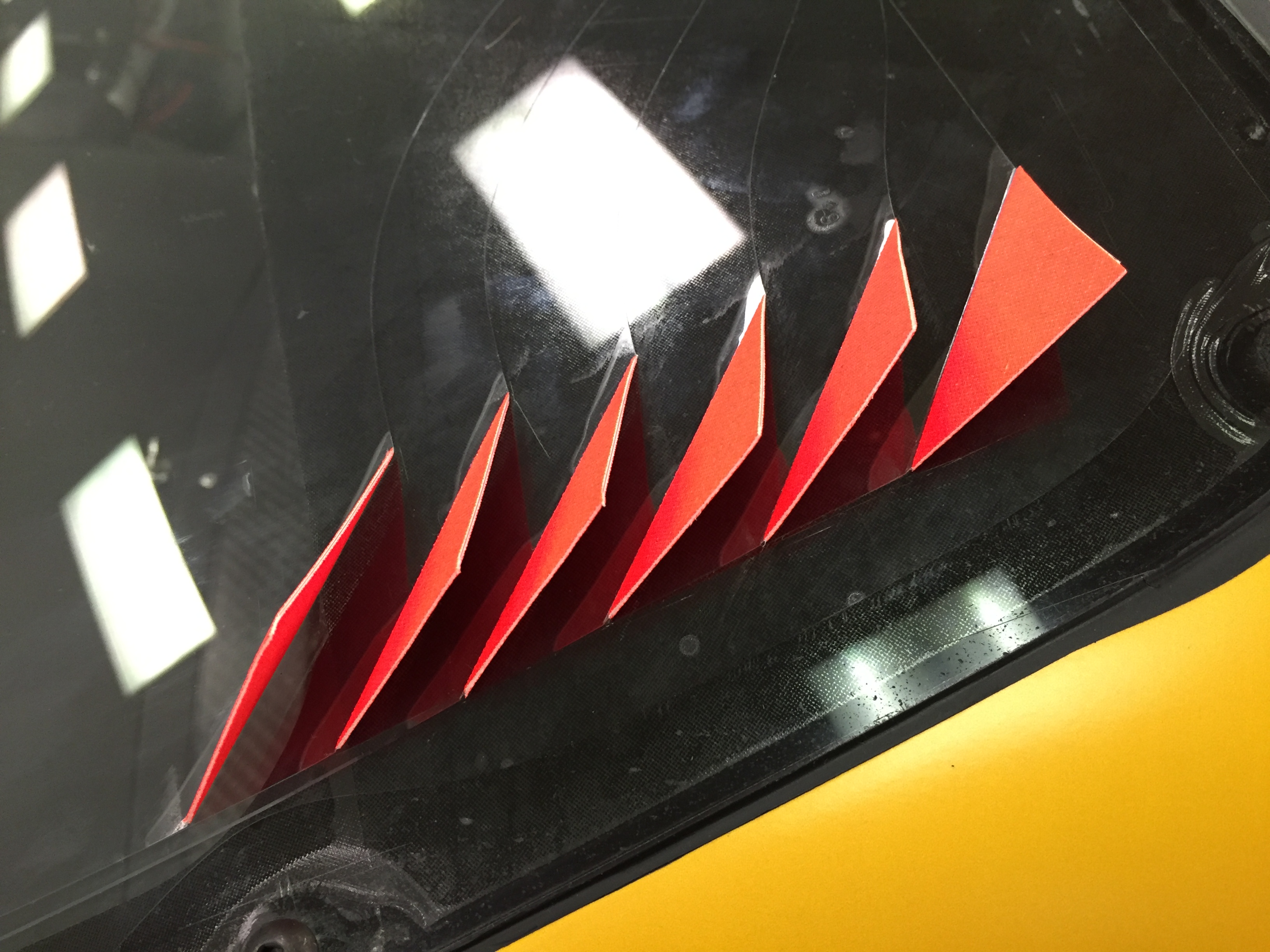 Know the Facts of Windshield Replacement & Repair
Windshields are an integral part of your car's structural soundness.
Yes, your windshield protects passenger's from flying debris and rocks, but a compromised windshield can also pop out upon impact during a collision.
Windshield Repairs don't always do the job.
If a crack is in the driver's line of site or if the crack is over 2″ long, a windshield replacement is required.
Windshield Replacements are expensive!
Costs can range anywhere from $500 – $1500 or more, depending on the availability of the windshield.
Beware of bad windshield installations!
When replacing a windshield, an improper installation can have serious implications.  With many vehicles, the windshield installation directly affects the operation of the airbag and can cause serious or even fatal injury to the driver and passengers during an accident.